HIKKY Co., Ltd. decided to exhibit a total of around 80 companies, the largest number ever, at the world's largest VR event "Virtual Market 2021" to be held on Metaverse from Saturday December 4 to Sunday December 19, 2021. Announced that . In addition, JR East's "Akihabara Virtual Station" will be powered up and appear as a special cooperation after the previous time.
About the virtual market (commonly known as Vket)
The Virtual Market is a place on the Metaverse, and is the largest VR event in the world where you can buy and sell 3D objects such as avatars and real products (clothes, PC, food and drink, etc.). A pioneering Metaverse event, to be held from 2018, with more than 1 million visitors from Japan and around the world, and has been Guinness World Records certified (as the highest number of booths in market events in virtual reality). In addition to buying and selling products, we also offer "experiences" unique to Metaverse, such as driving a vehicle on location, watching a movie, and participating in a live music concert. Moreover, voice communication is possible between visitors and you can enjoy the feeling of being in the real world as if you are traveling the city together. The virtual market, which started with the purpose of buying and selling 3D data products between individuals, has expanded the sales of real products by large companies wishing to enter the field of the Metaverse in recent years, creating new possibilities for VR commerce.
"Winter Close Small" opens at Parareal Akihabara
A comprehensive "Winter Claus Mall" will open in Parareal Akihabara, one of the exhibition venues for businesses. Appearing only during the 2021 virtual market, the mall has a huge snow-covered Christmas tree in the center, and various types of stores are lined with illuminations around the atrium.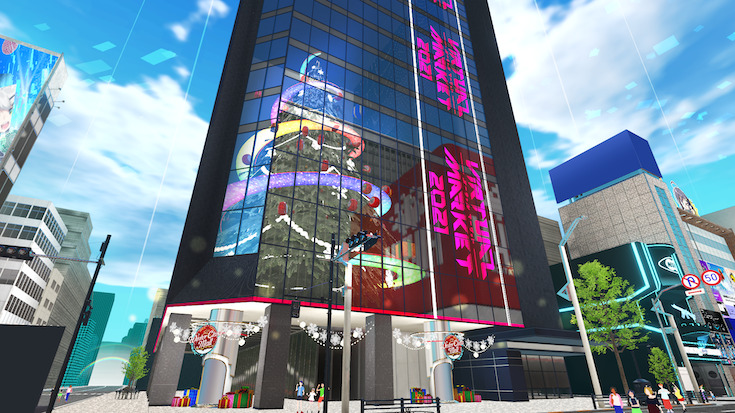 Small exterior winter closure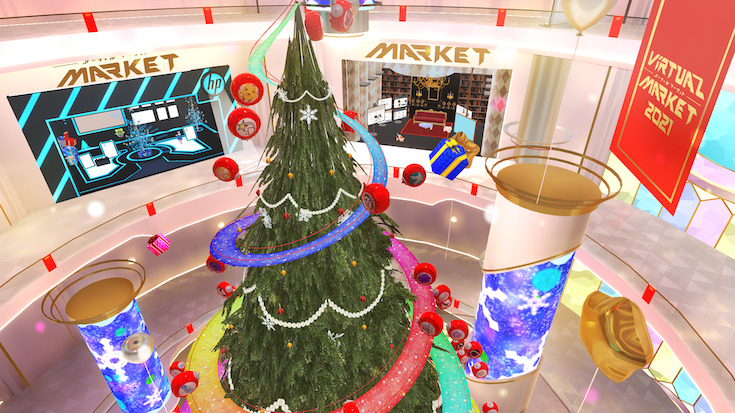 Introspection of the Winter Claus shopping center
Presentation of the exhibiting company
East Japan Railway Company (special cooperation)
Continuing from the previous Virtual Market 6, JR East's "Virtual Akihabara Station" will appear in Parareal Akihabara. In the city of Parareal Akihabara, you can experience Akihabara Station, which is more related to the real world than last time. You can walk through the ticket gates at Suica, take a train to explore the Metaverse world, and popular characters from Evangelion, Crayon Shin-chan, and Sword Art Online will decorate the Virtual Akihabara Station space. In addition, this time, part of Akihabara virtual station will be implemented in the browser place where you can enter by just clicking the URL on your smartphone, so that more people can experience it.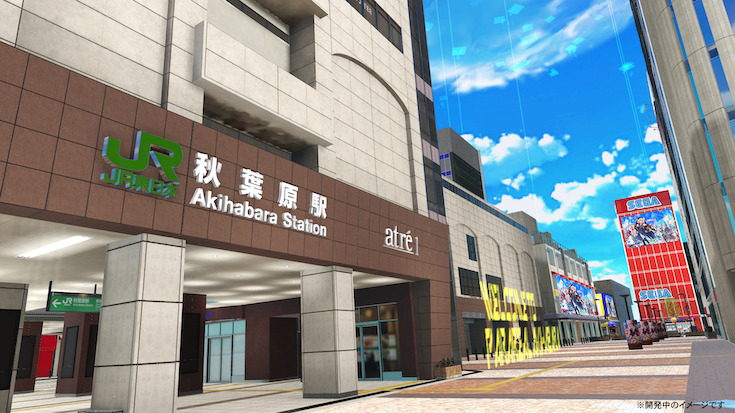 Akihabara virtual station lights up and appears
Toppan Printing Co., Ltd./Avex Pictures Co., Ltd.
A real estate store of "Kana Pro Market" where you can easily make original goods will open at Winter Close Mall. In the shop, there is an "original merchandise tree" where photos taken on location are reflected in the merchandise displayed on the Christmas tree. In addition, posters and panels of the cast program "Ore Kana," in which the ultimate synchronous virtual avatar of original soul Tokui Aozora "Tokui V Aozora" acts as an MC, will be displayed.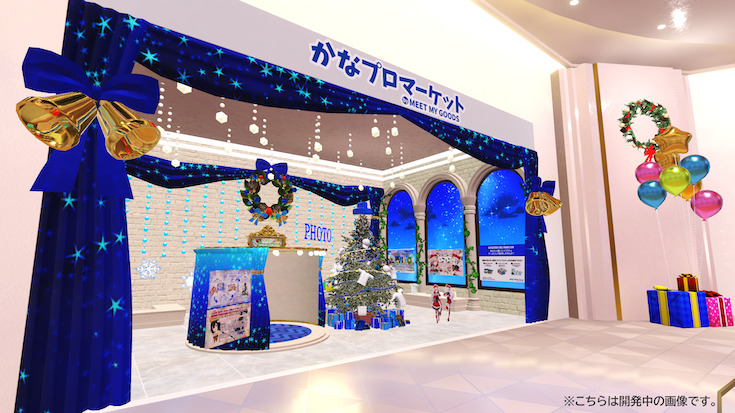 Kana Professional Market
HP Japan Co., Ltd.
HP Japan booth opens at Winter Close Mall. In the center of the shop, there is a "HP Santa's Request Tree" where you can write whatever you want for Christmas gifts on the ornament and decorate it, and it will liven up the Christmas mood. In addition, the Christmas version of the official HP virtual character "Sakura-chan" will be given away for free to those who answered the questionnaire. Additionally, we'll be showcasing works created using HP workstations and exhibiting 3D models of HP products for you to actually pick up and see.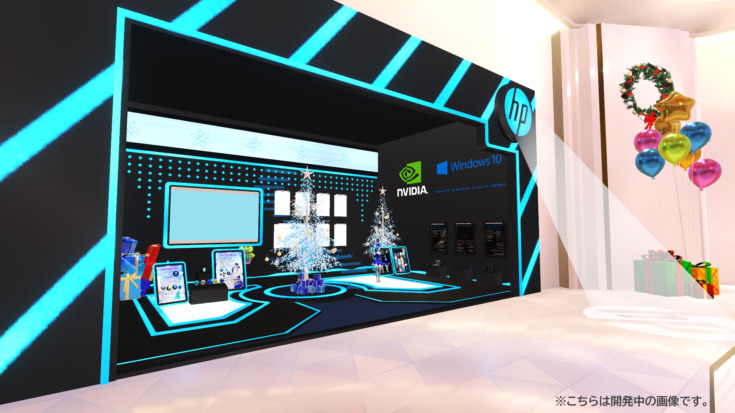 Sankei Digital Co., Ltd./stash
The booth of "hideout", a membership-based hidden platform operated by Sankei Digital, is now available at the Winter Close Mall. Presenting posters and videos of web content and events to enrich the "lifestyle with pets" and originally developed high-quality pet products. Also, for a limited time in the virtual market, if you register as a free member, we are preparing a plan to get a cute cat 3D avatar (with 3 color variations).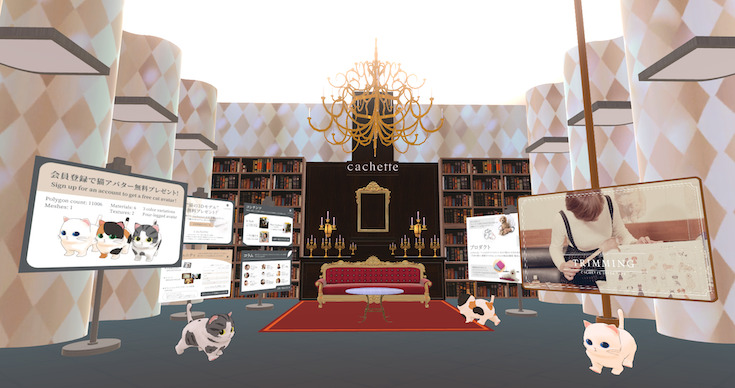 hiding place
DiVRse Co., Ltd.
At the booth of diVRse Co., Ltd., which handles virtual reality-related activities such as the development and sales of the "VR satile" VR glasses frame that appears in Winter Close Mall, the brand new work of mixing multimedia related to VR SNS "Vertical Rise" Express the vision of the world with a surprising production. Two VR avatars appearing in the artwork and their costumes will be exhibited and sold. In addition, the "Cast" character will be lifted for the first time.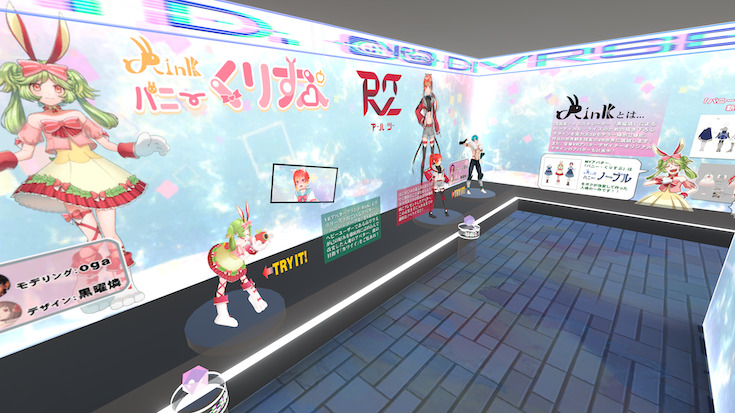 various stand
CryptoAvatars
At the Crypto Avatars booth at the Winter Close Mall, the company's public VRChat avatars such as "Cool Banana", "Skull", and "Shark Person" are used by people around the world. The avatar is exposed and you can try it on . You can also access the "100 Avatars Garden" world in VRChat, which displays 200 avatars of Crypto Avatar, which is closely related to Metaverse, from this booth.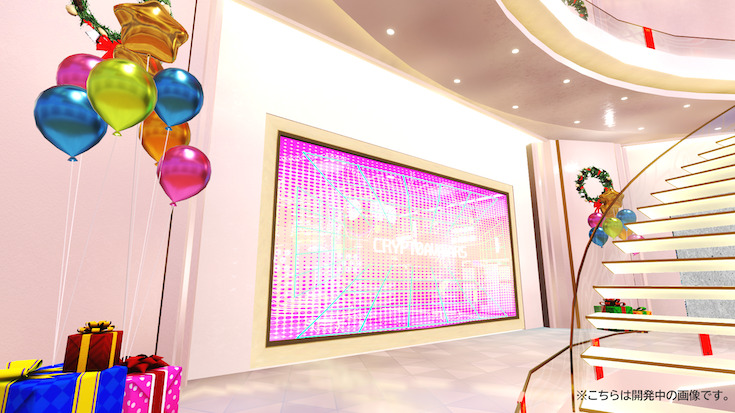 Crypto Avatar Booth
[Liste des sociétés exposantes / IPs / artistes]* In no particular order, companies announced as of November 30 are listed.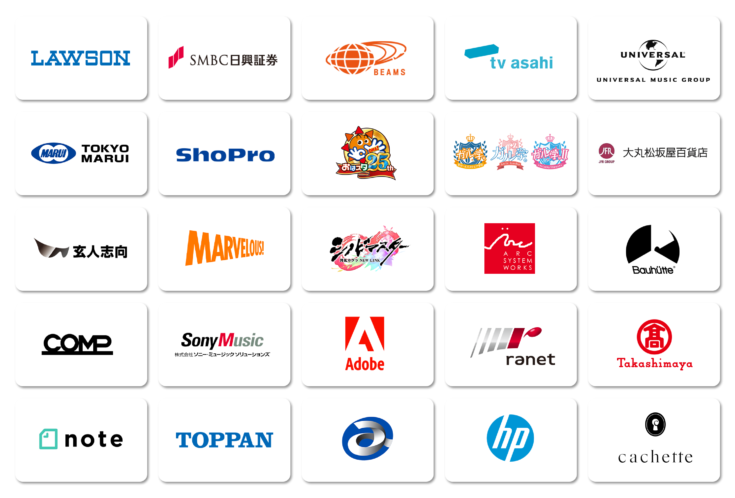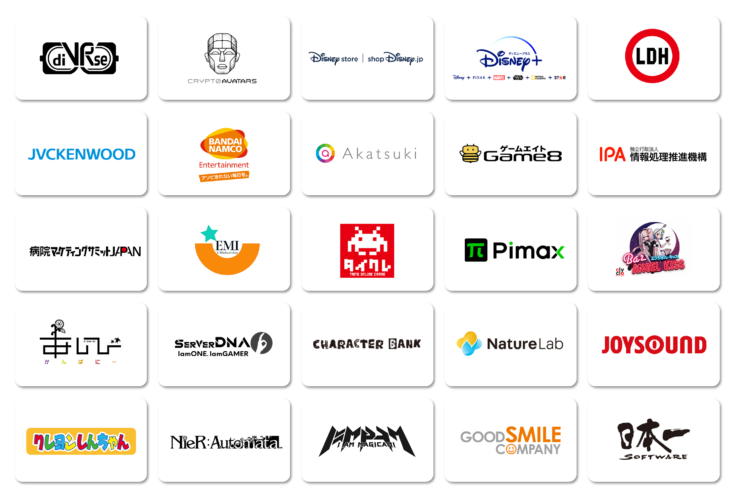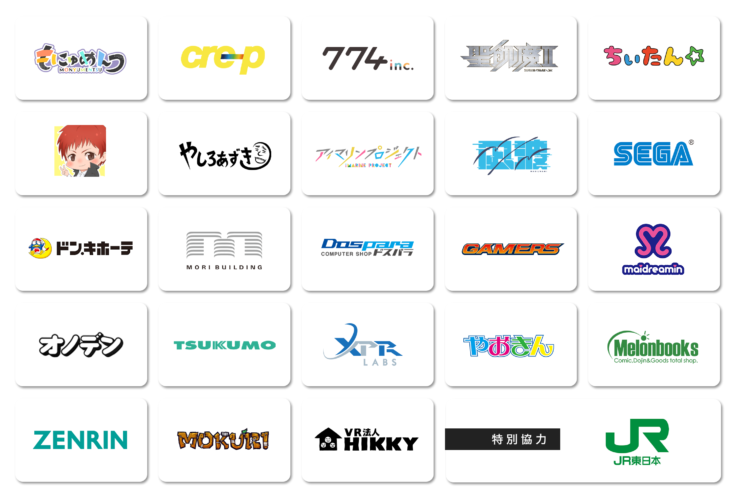 Related sites
Virtual Market 2021
HIKKY Co., Ltd.