Workman, known for his "Excel management," is entering a transitional period of change. The company promoted data management using Excel. But now they are rapidly turning to the use of AI (artificial intelligence). What kind of strategic change was behind all this? We spoke with Makoto Hasegawa, general manager of the company's data strategy department, and Naoki Kaneko of Sony Network Communications, which provides the "Prediction One" predictive analytics tool for commercial sites, on the objective and future perspectives of the introduction of AI. . .
Using AI to Solve "Excel Management Problems"
――Why did Workman, known for promoting "Excel management", decide to introduce AI? Please tell us about the context.
Mr HasegawaFirst, I would like to introduce you to the beginning of Excel management. Around 2011, our operations were still analog, requiring data-driven business decisions. Therefore, we first conducted internal Excel training to strengthen our analytical capabilities.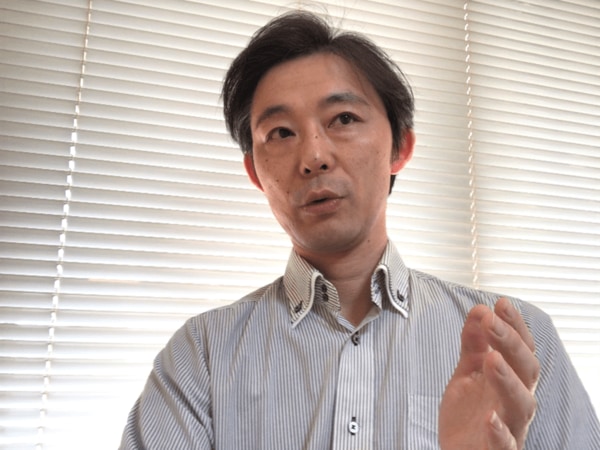 In the analysis using Excel, we mainly clarify the "correlation" and the "causal relationship". "Correlation" here means that event A and event B are related. It can be indicated by numerical values ​​such as the correlation coefficient. On the other hand, "causal relationship" means "relationship between cause and effect" like "event A, therefore event B".
For example, after the rainy season, personal items like glasses and belts sell well. This "cause and effect relationship" stems from the fact that many customers buy new ones that are dirty during the rainy season. It's hard to understand this area just by looking at the correlation numbers. It is essential to know the trade.
Here, in the case of Excel management, it is necessary to collect data even if a "causal relationship" is proven, but the problem was that it took time, cost and manpower.
Moreover, although we also use statistical analysis software, it was necessary to eliminate the burden of learning and misinterpretation for us who are not expert in analysis. Therefore, we came to the conclusion that "it is better to leave the proven causal relationship to AI and use machine learning and deep learning".
――It is said that you will continue and follow "Excel management" in the future, but what are you trying to change with the introduction of AI?。Please tell me "what will change" and "what will not change" after the introduction of AI.
Mr HasegawaWhat will change after the introduction of AI is how to proceed with tasks that can be routinized. With AI, it is possible to eliminate customization of work and achieve standardization and quality improvement.
For example, previous demand forecasts were made using Excel by individual buyers and logistics personnel. However, the process tended to be personal and I found it difficult to pass on the prediction technology. In addition, if the same person makes the same prediction twice, different prediction values ​​may be obtained both times and the accuracy is not stable. By using AI for this, we were able to improve the accuracy of demand forecasts and improve the variation in forecast values. Even if the prediction is wrong, it is easy to improve because the algorithm can be selected and the parameters (explanatory variables) can be changed.
On the other hand, this might not change even after the introduction of AI.
For example, the work centered on communicating with people, such as troubleshooting, on-the-spot judgment, and customer negotiations. The current role of AI is focused on automating tasks that can be routinized. People have to take over the work which cannot be routine because there are many tasks left.
Theme setting is key as AI is not versatile
–I would like to ask Mr. Kaneko. Sony Network Communications supports the introduction of AI by various companies, but it seems that some companies are successful in introducing AI and some are not. What are the factors?
KanekoI think there are technical and commercial problems.
There are two technical issues, the first is that there is no data to analyze in the first place. AI is data driven, so if the amount of data is small or the data collection environment is not in place, it will not work.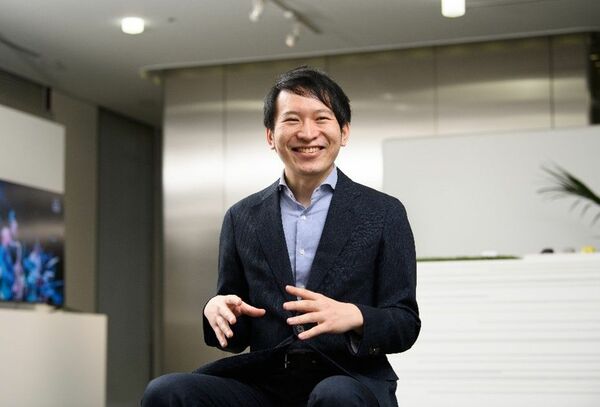 The second technical issue is that of "human resources". For people in the field to use AI, some knowledge of AI and data is required. In this regard, many Workman employees are highly literate, and I think there is a reason to use AI.
The business challenge is the difficulty of posing the theme "what is AI for?" Because AI is not versatile, it is important to link "how to solve your company's business problems with AI".
Successful AI adoption cannot be achieved technically or commercially. Only with technical and business interactions can AI be successfully implemented.
――M. Kaneko said defining the theme was important, but at Workman, what kind of department is currently using AI for what purpose?
Mr HasegawaIt is mainly used in departments that need demand forecasting. For example, the Data Strategy Department and the Logistics Department.
"AI-Ready" refers to the state in which humans can use AI effectively and safely.*1Is called. We implemented "Workman AI-Ready version" which "creates a new Workman culture with the power of AI and data and increases the number of customers" more ", and while checking the situation of our company on the roadmap. , We are promoting the use of AI.
*1. A concept advocated by the Cabinet Office. AI-Ready is also mentioned in the "Strategy for using AI (5 principles for using AI)" presented by the Japan Business Federation.
Promote the use of AI centered on the internal certification system
–It appears Workman has introduced Sony Network Communications' "Prediction One" predictive analytics tool to utilize AI. Please let us know the reason for your choice.
Mr HasegawaFirst of all, we appreciate the ease of use and operation of the UI (user interface). Also, since the reason for the prediction is stated in an easy-to-understand manner, I decided that it would be easy to interpret even though I was not an analytical expert. It was also good that the introduction cost could be kept low.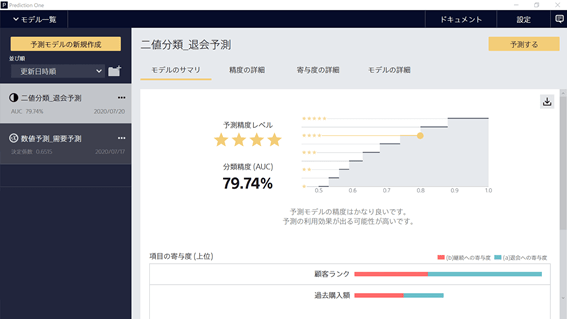 ――How did you work on the penetration of internal tools and the development of human resources?
Mr HasegawaInternal penetration of the use of AI is encouraged by focusing on the internal certification system. We operate internal qualifications such as "analytics team", "data scientist" and "data analysis engineer" for analytical skills and knowledge and understanding of AI. In addition, in order to acquire skills according to these, we also recommend acquiring external qualifications, and we have a remuneration system for acquiring qualifications.
However, I do not intend to train brilliant analysts or engineers. We think it's important that all employees who know our company well use and discuss democratized systems so they can analyze data.
As technological innovation progresses, we cannot meet market and customer needs without regular study. Employee awareness and literacy increases because we constantly communicate such things. Even in the verification of sales promotion plans, we systematically take measures such as AB testing at each site.
――M. Kaneko is also involved in supporting the development of AI human resources in companies, what is your impression of Workman's efforts?
KanekoA major feature is that we have created a system that all employees, including the sales floor, can participate in, rather than only developing the skills of certain professionals such as data scientists and data analytics engineers. AI is one that fosters a culture where it is discussed that the number of employees who have deepened their understanding of the data is increasing in the field, and how to judge the data in order to solve the problems they face. leads to the promotion of use.
――In what areas do you think Workman can expand the use of AI in the future?
Mr HasegawaThe current use of AI is limited to "demand forecasting". Since the demand forecasting system is used to place orders for stores and logistics, we were able to reduce costs and improve accuracy. However, it was not used for other AIs. The reason is that the range of use is limited because the data is only the accumulation of digital data.
We have only just started using AI, and we are still discussing where AI can be used. In the future, I would like to consider using it for image recognition and natural language processing. We also want to accelerate the use of AI by rolling out Prediction One across the company and work to further strengthen human resource development.
<PR>