Performed at Tokyo Metropolitan Theater Playhouse on Sunday, May 1, 2022Wu 楽 "Six Paths of Divine Comedy Shura"..From manufacturingShutarō OkuAnd the appearanceShiro Genko, Hana Ranno, Katsumi Sakakura, Meru TashimaThe official interview has arrived.
---
Dante's "Divine Comedy", which can be considered the starting point of Italian Renaissance culture, is fused with Nogaku, a traditional Japanese performing art. Ran, who played the role of the best girl of the former Takarazuka Revue Flower Troupe, which established the aesthetics of Japanese samurai art which premiered at the Kanze Noh Theater in 2021 under the name of samurai art "Muraku", and is also popular in the musical "Elisabeth". In addition to Hana Ranno, there is no doubt that it will be an even more evolved stage with a magnificent cast that includes Meru Tashima, who will be graduating from HKT48 in April, and Katsumi Sakakura, a performer who embodies the martial arts spirituality.
Before the performance, we asked the cast and director Shutaro Oku about the job.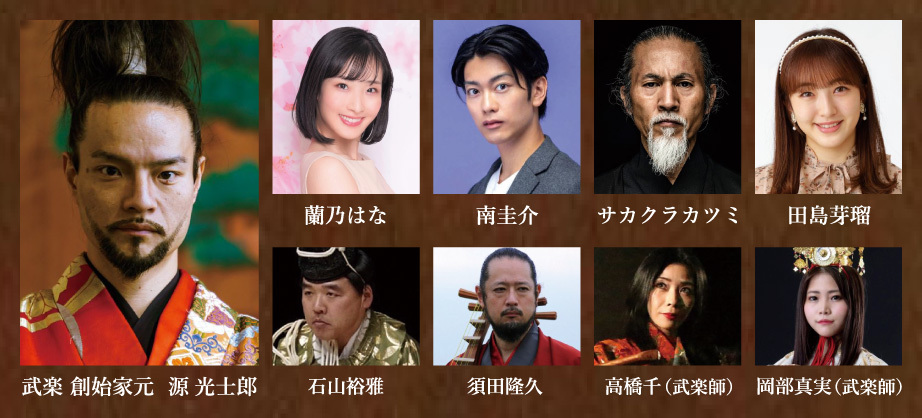 Cast of Wuraku "Kamikyoku Shura Rokudo"
–This time, "Noh formation! How important is to perform the martial arts "Kamikyoku Shura Rokudo" as one of the programs to perform the Noh that lived in the current era (along with "VR Noh Ghost in the Shell" performed on April 30)?
Shiro Genko (hereinafter referred to as "Gen"): With "Divine Comedy" in line with the 700th anniversary of Dante's death last year, and as a culmination of what we have done for 15 years for the 15th anniversary of the Samurai Theater, a theme of the beauty of the samurai is made into Dante's Divine Comedy A concept was to express the seven virtues by putting them, and to merge the samurai ethics and aesthetics that can be felt from them with the latest technological images from director Shutaro Oku and to send them out into the world. This time it will be a replay with a new update.
Shutaro Oku (hereinafter referred to as "Oku"): When Gen-san first asked me to combine Dante and Noh, I couldn't imagine what it would be like, but on the contrary, what an interesting performance I can't imagine now. I thought I had no choice but to continue with this. As I continue the lessons, it has been significantly updated from the previous time, and even in the same scene, it is newly interpreted, and I have a feeling that it will be very exciting. Also, last year's performance was performed at the Noh Theater, but this time it will be performed at a theater called the Tokyo Metropolitan Theater's Playhouse, so I think it will be a performance that general theater fans go to. will have to pay attention. .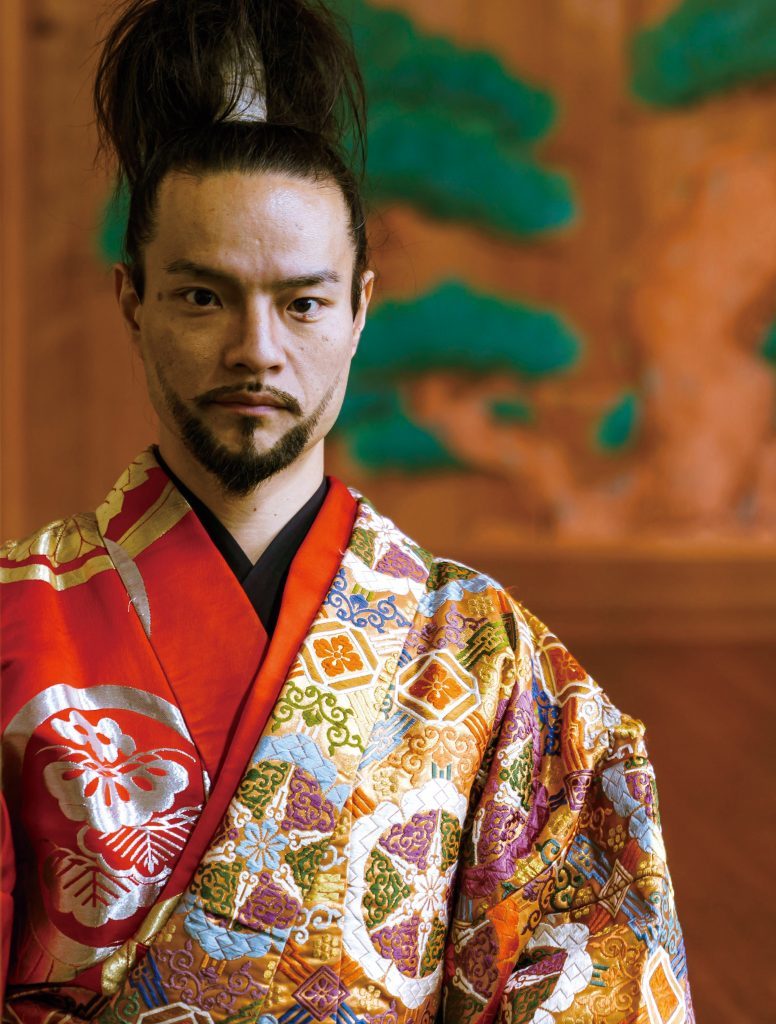 Genko Shiro
-This work features two major heroines, Hana Ranno, who plays Beatrice, the heroine of Dante's Divine Comedy, and Meru Tashima, who plays Empress Jingu, a symbol of Japanese history. What is each role?
Ranno Hana (hereinafter referred to as Ranno): Beatrice plays the role of Dante's guide in the original Divine Comedy. In this performance, the client will hear the words of Cite's role from Dante's position, but I would like to play Beatrice as a role to convey the message of the work to the client.
Meru Tashima (hereinafter referred to as Tashima): I will play the role of Empress Jingu, but in terms of connecting with Dante, at first Dante will stop the fight, but from then on I will move for Dante and fight. This is a guide for you. I think it's going to be a really big role, so I'm really looking forward to seeing what it's going to be like. As a Hakataza Kagura Festival sailor for the first time last year, I was touched by the traditional performing arts and was very impressed by the atmosphere that can only be felt there. I am very happy to be able to appear in a work that combines various traditional performing arts.
The source: Noh is "requiem", "prayer", "human essence" and "encounter with the unknown". The role of a human being who lives under the armpit appears for the first time, and the audience kisses the armpit and has a simulated experience of meeting gods, ghosts, demons, etc. coming from another world called shite. .. The armpit is Dante in this work. The original "Divine Comedy" is a story that travels through western hell, purgatory and heaven, including elements of Christianity and Greek mythology, and interacts with the dead. I replace it with the form of purgatory. Dante meets Susanoo-no-Mikoto, Empress Jingu, Minamoto no Yoshitsune, Taira no Tsunemasa, Taira no Tomomori, and Shuraou. I will play the remaining five roles. Desperate that Beatrice died sooner, Dante wanders into the dark forest and falls into the posthumous world. There is a back set that Beatrice who knew is producing the whole thing as a maker to regenerate Dante. All the characters, including Empress Jingu, play a part in encouraging Dante's own words, "Beauty awakens the soul and leads to action".
Oh: By creating a scene that fuses "Kamikyoku" and Noh, after merging Italian culture and Japanese culture, I finally felt like Japanese culture was arranged Japanese style, I think it was very good . This time, Katsumi Sakakura has joined the cast, and with the addition of Japanese elements, it is a work that is repeatedly delightful with a single grain that seems to be full of all the performing arts and traditional Japanese culture. .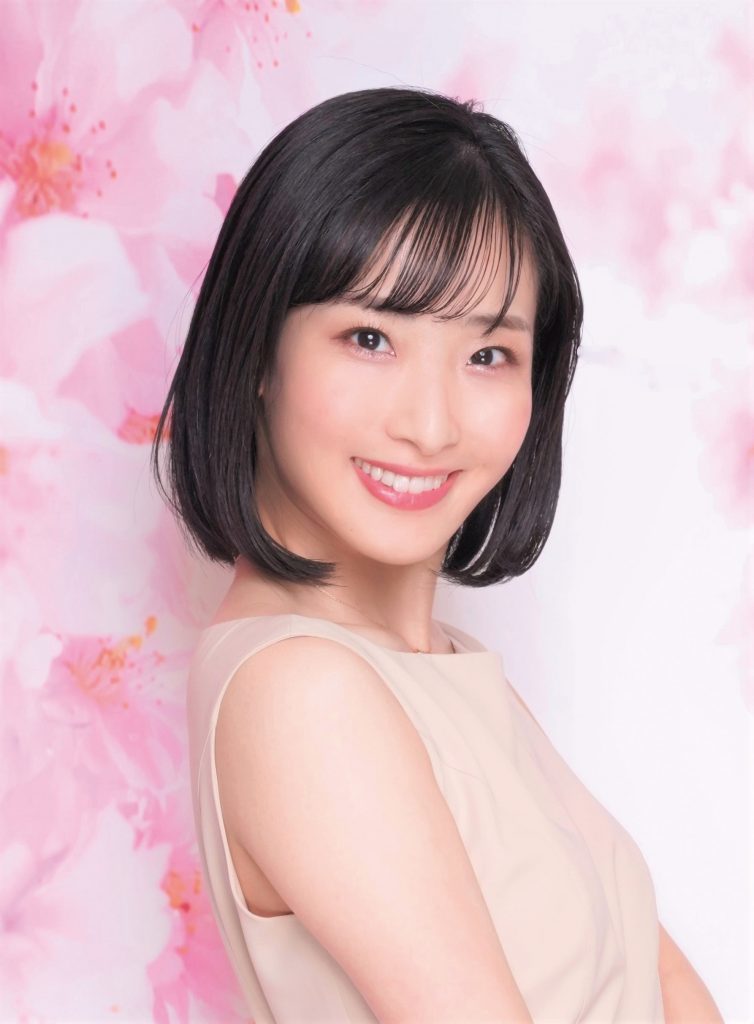 Ranno Hana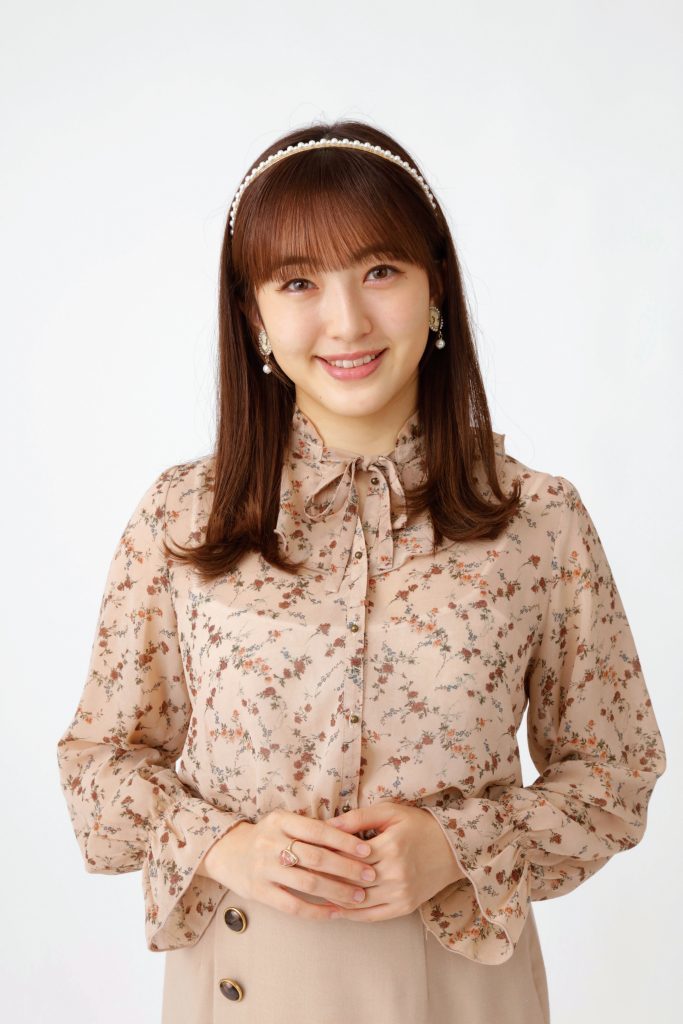 Tashima Meru
――What is the highlight of each cast?
Tajima: I haven't practiced all the scenes yet, but I was informed that the role of Empress Jingu will be dancing in heavy armor, and I'm excited about the previous Kagura's inexperienced dance. Also, since this is the first time for me to have a fierce sword fight on stage against something that is not human, what will happen? I am very excited. And I think the scene of giving Dante the sword that holds the key to the story is a very important showcase, so I'm going to challenge while enjoying the tension that makes my body shake.
Ranno: I wanted to study Japanese dance properly after appearing in Oku's work "3D Noh", so I took the Hanayagi style lesson and passed the Natori test and got the name Hanayagi. .. Likewise, after last year's Shinkyoku ended, I started learning Noh because I wanted to understand the essence of Noh that was sprinkled with it. So this time I wish I could do an update that would bring it closer to the Noh style. I also learned the music structure of Nakanomai in front of Shizuka Gozen, but I saw a book in which the tone of the flute was written in wohyara and katakana, and it was very interesting. I will also be dancing the Nakanomai this time around, but please be careful as I would like to make it a dance that reflects what I have been studying regularly.
Katsumi Sakakura (hereinafter referred to as Sakakura): The word "tradition and innovation" is often used, but this time the decor seems to be in the right place. With conventional video technology, there is a limit to how quickly fast movements can be captured by an infrared camera, calculated by a personal computer, and then output. But on the main stage there is a secret weapon of Oku and Kentaro Fukuchi, who is in charge of video technology, and when I first saw it, it was dangerous! I was very excited. By combining state-of-the-art technology with an original martial arts style, ultra-fast real-time tracking performance, once said to be impossible, is born. Please take a look at the new world.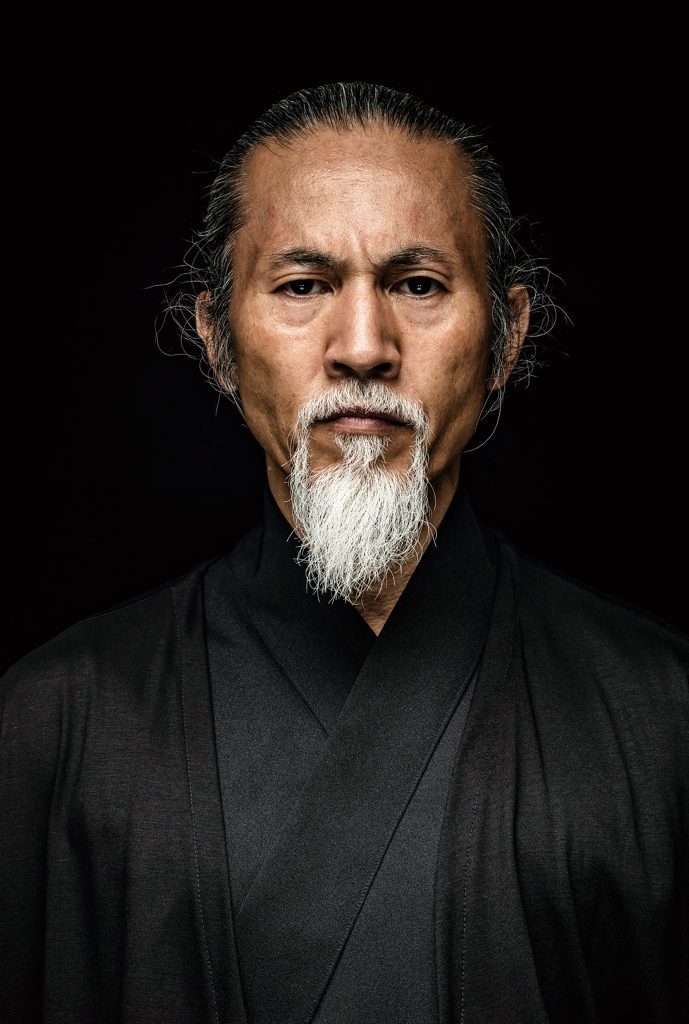 Katsumi Sakakura
–A message to the public.
Tajima: This is the first step after graduating from HKT48, which is such a brilliant job that makes you feel the story, so I think the fans are really looking forward to what kind of step it is. On the other hand, there are many people who have been into martial arts for many years. I hope it will be an opportunity for more people to experience the traditional world, and at the same time it will be a work that will be more loved. And as an actor, I would like to do my best to recognize the "union" of the traditional world with all the co-stars.
Ranno: I will play the role of Shizuka Gozen on the stage of Oku, Noh 3D in Venice in 2019, and this is the third time after the previous "Kamikyoku" of 2021, but it is included in Shirabyoshi's dance. lots of love. Beatrice also has a Spartan love for Dante. I want to become a "piece of love" through both roles.
Sakakura: I think it's the traditional culture that unfolds on stage, but in fact, a new "culture" is born by bringing together artists with completely different backbones. The new expression itself has become something that can be called pop culture which includes traditional martial arts. People who came to see this will experience it for the first time! We'll deliver something you can feel, so look forward to it.
The source: In this performance, performing on the Tokyo Metropolitan Theater Playhouse stage, I think we will challenge various things that we couldn't do in the previous Noh stage. At training time we also have a variety of ingredients, but we don't know what kind of dish it will be until the last minute, I think it will evolve steadily and become amazing, I want to have all the toppings of No doubt there will be plenty of highlights. We hope everyone will look forward to seeing what each cast and culture has cultivated to be the best.
Oh: I really hope it is the entertainment of Japanese pop culture, which is a fusion of traditional performing arts and cutting-edge technology. In addition to the magnificent cast, using advanced images and technology in the production, it is easier to understand the traditional performing arts, and it is a scene that uses a straight ball that is simply interesting , warm and moving without any strangeness. I'm thinking of doing that. It's really happening and we are about to do something new and interesting, so what should we do if we miss this opportunity and see it now! I claim this is the scene.
Interview / text: Noriko Kanda
Performance Information
Wu 楽 "Six Paths of Divine Comedy Shura"
Schedule of performances: May 1, 2022 (Sunday) 6:30 p.m.
Venue: Tokyo Metropolitan Theater Playhouse (Ikebukuro)
Executive Producer / Production / Screenplay: Shiro Genko
With: Shiro Genko, Hana Ranno, Keisuke Minami, Katsumi Sakakura, Meru Tashima, Hiromasa Ishiyama, Takahisa Suda, Chika Takahashi, Makoto Okabe, etc.
Directed by Shutaro Oku
Video Technology: Kentaro Fukuchi (Professor, Meiji University)
Directed by: Takeruza
■ Official website: https://bugaku.net/
■ Price (all seats reserved, taxes included)
SS seats (with benefits): 15,800 yen, S seats: 8,800 yen, A seats: 3,800 yen
*This performance will be held at the Tokyo Metropolitan Theater Playhouse with the "VR Noh Ghost in the Shell" to be performed on Saturday, April 30, 2022, titled "Noh Training!". (Organizer: TBS)