Pudu Robotics announced that Pudu Robotics' advertising guidance and service robot "KettyBot" has been introduced to "Yokohama Hodogaya Eye Clinic" in Hodogaya Ward, Yokohama City, Kanagawa Prefecture. This is the first time that a PUDU robot has been introduced in a Japanese medical institution.
"Ketty Bot" service and guidance robot with screen
"Ketty Bot" is Pudu Robotics' latest service and guide robot with an 18.5 inch screen. In addition to providing materials and packages, videos and photos can be played on the central signage to provide "reviews" and "what do you want to announce" to users, and answers to frequently asked questions on the screen superior. Can be installed, and it is possible to have a simple conversation with the user with AI voice.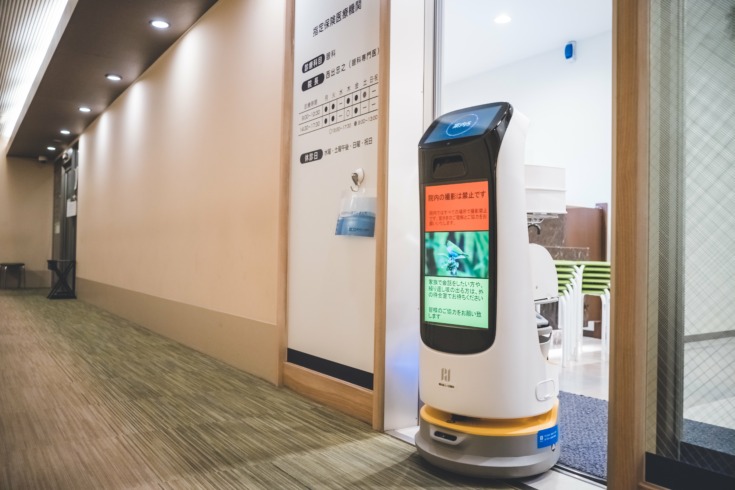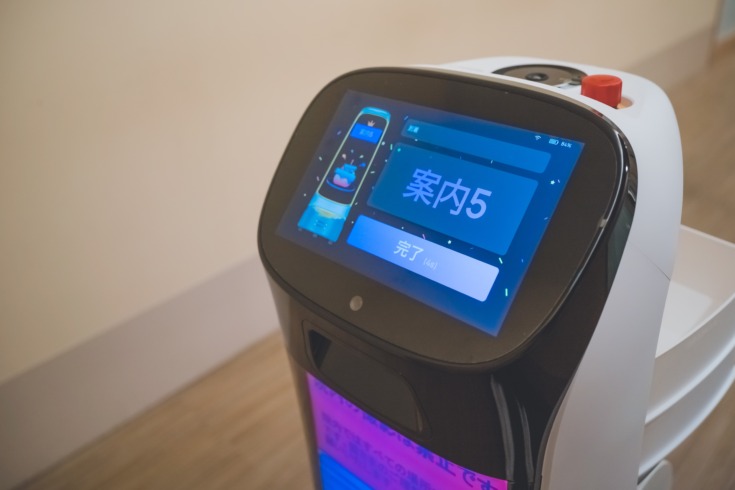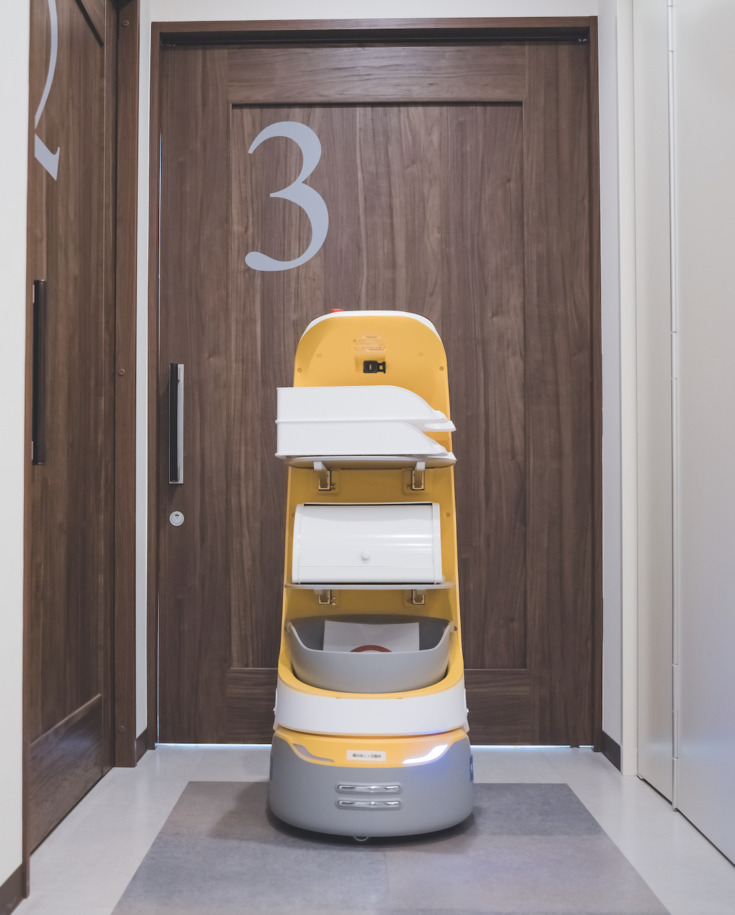 PUDU robots have been introduced to Gusto, Shabuha, Bamiyan, Saiseriya, Yakiniku Japanese, Hidakaya, Sato Japanese Kitchen, Chatrese Group with 18 golf courses in Japan, Shibuya Excel Hotel Tokyu, etc. Pudu Robotics will continue to contribute to the improvement of operational efficiency and services in a wide range of industries, including the food and beverage industry, the medical industry, factories and pharmacies, regardless of the sector.
The real voice of Yokohama Hodogaya Eye Clinic introduced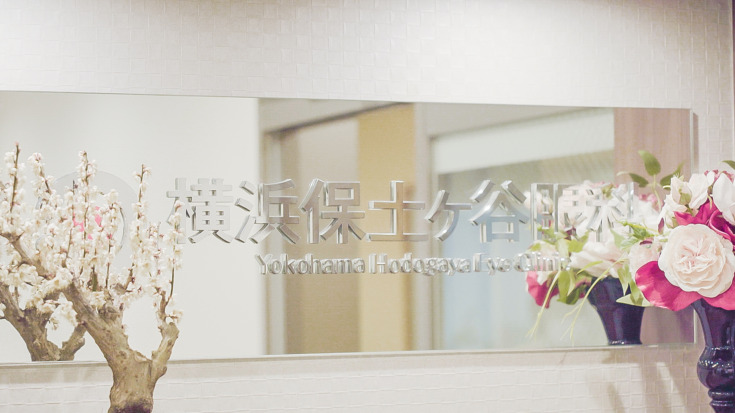 Quote from press release below
Q: What kind of problems did you have before buying the robot?
A: As the number of patients increases, the number of files that move becomes very large, and it becomes a complicated form of going back and forth to the hospital, so I thought I could use a robot in some cases, so I thought about buying a robot.
Q: What made you decide to present our robot?
A: There are different types of robots, but when I thought about what would be suitable for our hospital if I introduced it myself, I thought Pudu Robotics' Ketty Bot would suit the atmosphere and the environment. image of our hospital.
Q: What are the benefits of Kettybot?
A: Although it is a robot, it avoids people well and runs at a safe distance. Fortunately, I never hit a patient after the introduction. I think it's a great feature.
Q: What about the design?
A: It's a quiet design, I think it's suitable for the clinic. I think it's a graceful and very good design without playing too much. Isn't it suitable for medical institutions?
Q: What was your reaction after the introduction?
A: Fortunately, my child is not jumping on the machine at the moment. I wondered what the machine was in the long-distance winding, and the patient who had been sitting in the waiting room for a long time asked the staff, "What is this machine?", "It seems that you are carrying things." A good conversation was born.
PUDU robots help solve management problems
Due to the prolonged corona disease, managers of restaurants, medical institutions, sports facilities and factories are facing various challenges such as securing the workforce and improving productivity. PUDU robots contribute to the realization of contactless services and operational efficiency by supporting various tasks ranging from delivery to guidance.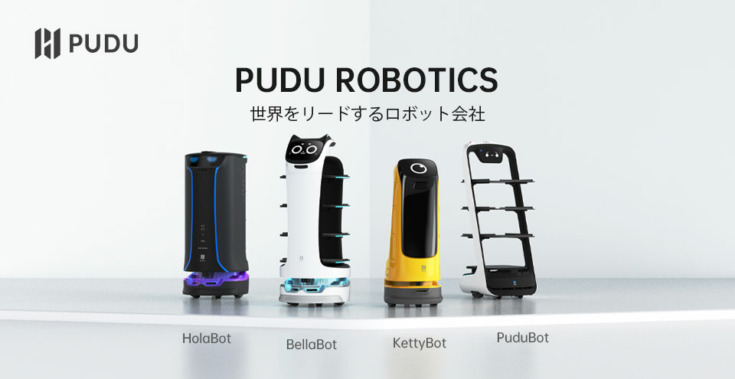 ・Solve the labor shortage
Robots equipped with the PUDU planning system can communicate directly with other robots in the same network. Since 20 units can work at the same time, it is used in various scenes, from small shops of 100 square meters or less to venues of 10,000 square meters or more. In addition, it can carry up to 60 kg of luggage at a time, and multiple trays can be used, which solves the problem of labor shortage.
·Cost reduction
Once charged, the Pudu robot can work continuously for more than 8 hours without rest. The daily salary of robots can reach 2685 yen, and it is possible to provide high-quality services at low cost. Robots go a long way in solving labor shortages and reducing labor and other costs.
・ Improved services
By letting robots perform mechanical tasks such as cooking and carrying luggage, staff can devote more time and energy to serving users. Especially during the busy hours, the delivery time will be shortened and the efficiency will be greatly improved. In addition, the Pudu robot has excellent communication function between humans and robots, and can provide user-friendly customer service with rich facial expressions, AI voice and lights.
About Pudu Robotics
Since its establishment in Shenzhen in 2016, Pudu Robotics has always kept "the spirit of invention", practiced the internal culture of "customer first", and aims to improve productivity and well-being through the power of robots. . It has invested heavily in R&D, with R&D personnel accounting for 50%. We have obtained more than hundreds of patents and developed high-level service robots, building delivery robots, disinfection robots, and service and guide robots equipped with advertising displays. These robots are widely used in restaurants, hospitals, schools, office buildings, government offices, subway stations, waiting rooms, etc. In July 2021, Pudu Robotics Japan Co., Ltd., a Japanese company, was established.
Related Sites
Pudu Robotics Japan Co., Ltd.
Yokohama Hodogaya Eye Clinic
Related article
Introduced 50 Hidakaya Chinese restaurants serving and transporting robots Started being assigned to 50 stores as apprentices
Robots with drinks patrol PR store Pudu Robotics announces case of strategic alliance with Mengniu Dairy in China
Skylark Group introduces floor service robots in over 1000 stores of "Gusto" and "Shabuha" To provide next-generation table services
"Yakiniku Watami" is a demonstration experiment of a large signal service robot "Kettybot". It is also used to serve, lower and guide.
"Iwashio Aged Genghis Khan Bonta" Introduces Business Reform of Chat-like Service Robot "BellaBot" in Response to Corona Damage
Articles related to delivery robots