Pudu Robotics launched "4 kinds of service and delivery robot free trial campaign" from October last year. The company announced that it will extend the campaign period until the end of March until December 30, 2022 to support people in various industries facing various issues such as labor shortages and control measures. infections due to the prolonged corona disaster.
Free introduction to one of the four types of robots for 1 to 7 days
"Four kinds of service/delivery robot free trial campaign" is an effective delivery robot "PuduBot" for Pudu robots used in more than 20,000 stores around the world, chat-type service robot "BellaBot " and a service/advertising guidance robot "KettyBot". , A campaign that allows you to introduce one of four types of robots for free for 1 to 7 days for establishments and stores that are considering the introduction of the "HolaBot" delivery robot with a call function (*cost of installation, transportation cost) Etc. may occur).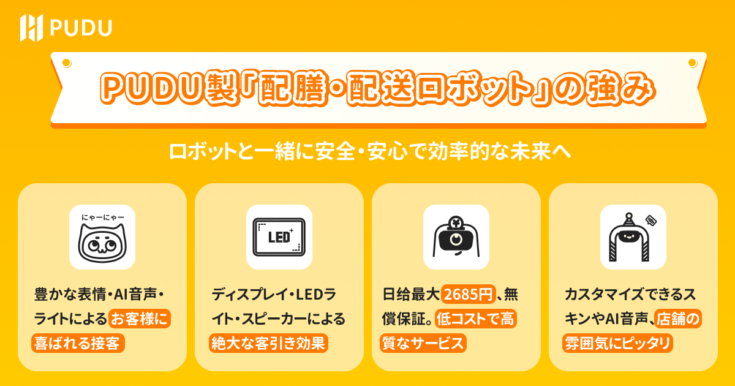 Presentation of 4 types of robots
・KettyBot
The latest service and guidance robot developed by Pudu Robotics. It has functions such as advertisement display, guidance, AI voice dialogue, dish service and return. As a low-cost and efficient solution, KettyBot delivers cutting-edge restaurant experiences. In addition, the KettyBot with a minimum passage width of 55cm can pass smoothly through complex in-store environments.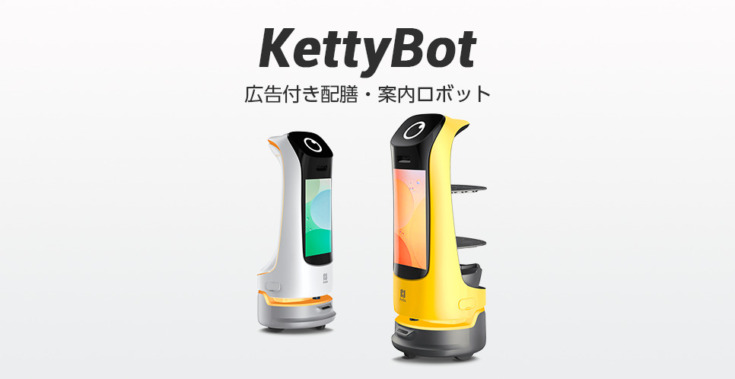 ・BellaBot
The industry's first cat-themed service robot. It is mainly used in scenes where high quality service is required. Equipped with functions such as autonomous position/navigation, 3D obstacle avoidance, multi-machine cooperation, multi-table service and guidance. Additionally, it is possible to provide user-friendly customer service with rich facial expressions, AI voice, and lights.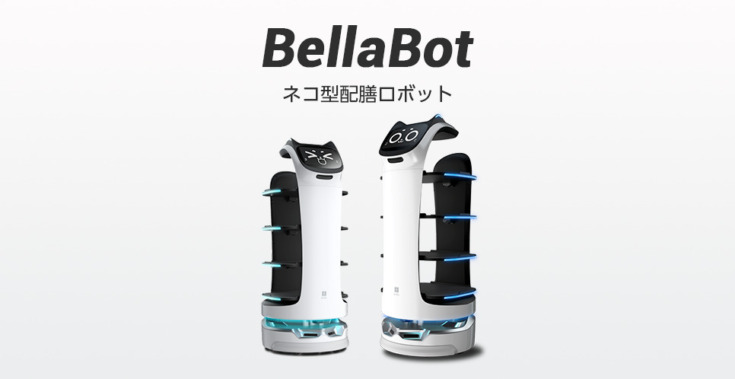 ・HolaBot
A delivery robot with a call function. The maximum transport weight is 60 kg. Equipped with four trays and an IPX5 waterproof cabin, with its excellent features, HolaBot offers unprecedented collection efficiency. It also supports a call function, and HolaBot receives requests and automatically collects food, eliminating the need for manual operation, reducing human contact and improving efficiency.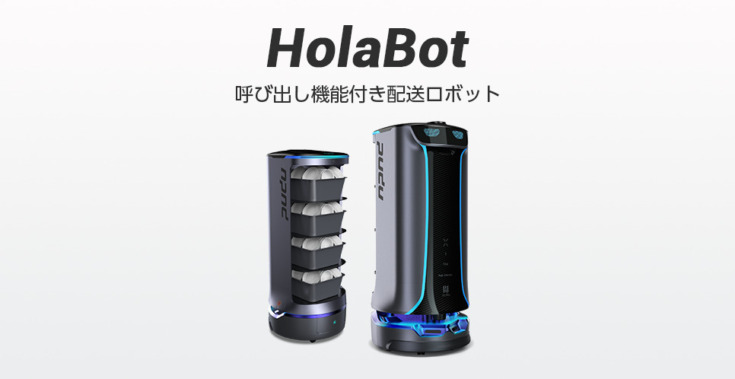 ・PuduBot
As the pioneer of the industry's first trackless delivery robot, it will improve work efficiency and customer satisfaction in the service industry, reduce labor costs and optimize staffing. Carry up to 35 kg of luggage on four trays. It is widely used not only in the catering industry but also in factories, hospitals, office buildings, etc., and provides high-quality services to users.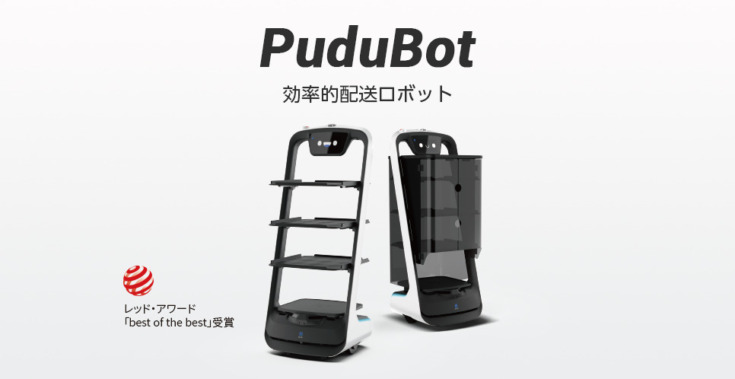 Support the resolution of management problems
Due to the protracted corona disaster, managers of restaurants, medical institutions, sports facilities and factories are facing various challenges such as securing the workforce and improving productivity. PUDU Robo helps realize contactless services and improve business efficiency by supporting various operations from delivery to guidance.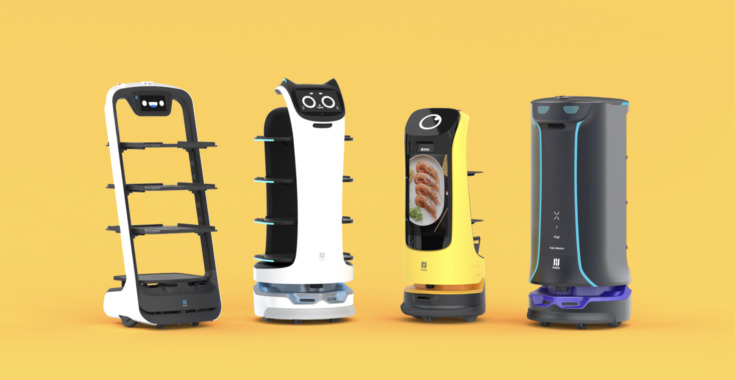 ・Solve the labor shortage
Robots equipped with the PUDU planning system can communicate directly with other robots in the same network. Since 20 units can work at the same time, it is used in various scenes, from small shops of 100 square meters or less to venues of 10,000 square meters or more. In addition, it can carry up to 60 kg of luggage at a time, and multiple trays can be used, which solves the problem of labor shortage.
·Cost reduction
Once charged, the Pudu robot can work continuously for more than 8 hours without rest. The daily salary of robots can reach 2685 yen, and it is possible to provide high-quality services at low cost. Robots help solve labor shortages and reduce labor and other costs.
・ Improved services
By letting robots perform mechanical tasks such as cooking and carrying luggage, staff can devote more time and energy to their services. Especially during the busy hours, the delivery time will be shortened and the efficiency will be greatly improved. Moreover, Pudu robots have excellent communication functions between humans and robots. We can provide user-friendly customer service with rich facial expressions, AI voice and lights.
Related sites
Pudu Robotics Japan
Pudu Robotics Free Trial Campaign
Related article
Service and guide robot "Ketty Bot" presented at Yokohama Hodogaya Eye Clinic delivering "Notice" and "What you want to announce" on the screen
Introduced by Shibuya Stream Excel Hotel Tokyu, a "HolaBot" transportation robot system Supports the bottom set of restaurants
Robots with drinks patrol PR store Pudu Robotics announces case of strategic alliance with Mengniu Dairy in China
Skylark Group introduces floor service robots in over 1000 stores of "Gusto" and "Shabuha" To provide next-generation table services
"Yakiniku Watami" is a demonstration experiment of a large signal service robot "Kettybot". It is also used to serve, lower and guide.
Panasonic Industrial Machinery Systems Initiates Sales of PUDU "Service/Guidance Robot" Controls Helps Save Labor and Improve Shop Management Efficiency
Service Robot Related Articles