[Johnson Controls Co., Ltd.]
-Donate USD 10 per employee to environmental groups based on the number of participating employees to reinforce the spirit of sustainability throughout the Group-
Johnson Controls Co., Ltd. (Headquarters: Shibuya-ku, Tokyo, Chairman: Hiroshi Yoshida and below: Johnson Controls), a leading company in the building technology industry, is Hitachi Johnson Controls Air Conditioning Co., Ltd. (Headquarters: Minato-ku, Tokyo, CEO: Katsushi Akiyama) will participate in the "EARTH HOUR" event organized by the World Wildlife Fund (WWF) on Saturday, March 26. "EARTH HOUR" is the world's largest environmental action for the prevention of global warming and environmental conservation, sponsored by the World Wide Fund for Nature (WWF), and people around the world are on the same day and at the same time. the lights, we show our intention to prevent global warming and protect the environment. Johnson Controls and Hitachi-Johnson Controls Air Conditioning Co., Ltd. agree to this goal, invite employees to participate, and donate based on employee participation status through their own platform.
Johnson Controls encourages employee volunteer activities with the goal of strengthening collaboration with the local community and fostering employee leadership, and when certain conditions are met, employee volunteers. $10 to the organization for one hour. Also for this EARTH HOUR, Johnson Controls Asia Pacific and Hitachi-Johnson as an opportunity to reaffirm the actions that need to be taken for a sustainable future and that the one hour shutdown will change the way the Earth will be Employees of Controls Air Conditioning Co., Ltd. Takeshiba Office will participate. In addition, depending on the number of participants, the company will donate US$10 per person to any environmental organization to help promote environmental conservation.
The carbon dioxide emitted by buildings on earth is said to account for around 40% of total emissions. Johnson Controls has been supporting the evolution of buildings worldwide and leading the realization of a sustainable future for nearly 135 years by providing innovative products and solutions. Additionally, in 2015, Hitachi Johnson Controls Air Conditioning was established as a joint venture between the air conditioning business of Hitachi Global Life Solutions (formerly Hitachi Appliances) and Johnson Controls, which is a large-scale, period building. first-rate located to the air conditioning industry, it is now possible to provide technological solutions. In addition to promoting the decarbonization of buildings, both companies strive to raise awareness of environmental conservation and promote social contribution activities to achieve a truly sustainable future.
[Qu'est-ce que l'HEURE DE LA TERRE]
The largest environmental action in the world that shows the will to prevent global warming and preserve the environment by turning off the lights on the same day and at the same time for people around the world. What began as a campaign to prevent global warming for WWF Australia in 2007 has spread around the world, and as of March last year, a record 192 countries and regions took part. EARTH TIME starts from the South Pacific countries near the International Date Line, turns off in sequence from the area that reached 8:30 p.m. local time, and the turn off relay circles the Earth.
■ Overview of Johnson Controls EARTH HOUR 2022 implementation
"Connecting to the Earth" Special site EARTH HOUR2022
(https://www.wwf.or.jp/campaign/earthhour-info/2022/)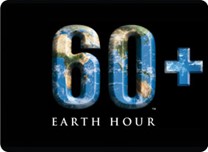 【Day and time】March 26, 2021 (Saturday) 8:30 p.m.~9:30 p.m.
[Détails]Johnson Controls global employees turned off the lights. Johnson Controls Japan participated for the third time this year. Hitachi Johnson Controls Air Conditioning Co., Ltd. participated for the first time this year.
You can also post your activities on the Johnson Controls social media account (https://www.facebook.com/johnsoncontrols.jp.be/ on Facebook or @JCI_jp on Twitter).
About Johnson Controls International
Johnson Controls not only optimizes building performance, but also improves safety, improves comfort, and connects it to the outcomes that matter most to bring living spaces, workplaces, educational institutions to entertainment facilities. Our solutions like this have been deployed in a variety of industries, including healthcare, education, data centers, and manufacturing. With a history of innovation spanning over 130 years, a global team of 100,000 experts from over 150 countries around the world will help you accomplish your mission. Our leading construction technologies and solutions are Tyco(R), York(R), Metasys(R), Ruskin(R), Titus(R), Frick(R), Penn(R) and Sabroe(R). ) , Simplex (R), Ansul (R), Grinnell (R) and other brands are recognized and trusted.
About Johnson Controls Japan
Johnson Controls Co., Ltd. is a Japanese subsidiary of Johnson Controls International (Plc.) (Headquarters: Shibuya-ku, Tokyo, President: Hiroshi Yoshida). We provide design, construction, maintenance and operation advice for central monitoring, automated control equipment, air conditioning and cooling equipment, chillers and security systems that promote efficiency while throughout the building's life cycle. In Japan, we have introduced a wide range of industries such as office buildings, commercial facilities, medical institutions, educational institutions, sports facilities, transportation facilities, etc., and we have a history of construction in many iconic buildings. Established in June 1971. 45 domestic trading bases. For more information, please visit www.johnsoncontrols.co.jp, Facebook https://www.facebook.com/johnsoncontrols.jp.be/ or follow @JCI_jp on Twitter.
About Hitachi Johnson Controls Air Conditioning Co., Ltd.
Hitachi Johnson Controls Air Conditioning Co., Ltd. is a global manufacturer of air conditioning systems established in October 2015 by Johnson Controls International (Plc.) and Hitachi Appliances Co., Ltd. (currently Hitachi Global Life Solutions Co., Ltd.). Approximately 15,000 employees provide high-quality home and commercial products, services and solutions. We offer a wide variety of world-class HVAC products including ductless solutions, chillers and home air conditioners that consistently exceed customer expectations.
To the company press release details (2022/03/24-13:17)