As part of its social contribution activities, Mitsubishi Research Institute DCS Co., Ltd. offers free on-site courses for elementary and secondary schools, including professional introductions for robotics engineers and communications robot programming experiences. The company has announced that it will begin recruiting schools wishing to hold the first semester of 2022 from March 24, 2022.
Free business travel course where you can interact with robots
The activity aims to contribute to career education and programming education in primary and secondary schools. The course structure focuses on "easy to understand even for beginners" and "participatory type" in order to arouse children's intellectual curiosity and have good encounters with robots and programming.
■ Introduction
1. Self-presentation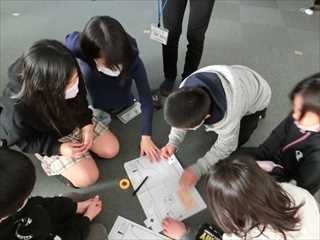 ■ Vocational training
2. Introduction to the position of robot programmer
・I always have a conversation like this (Target: 4th grade student)
・Four steps to create software (target: high school, middle school)
3. What we try to do with robots (target: middle school)
4. What does a demo experiment do? (Target: middle school)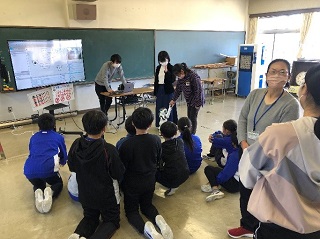 ■ Programming experience
5. How do robots move?
6. Let the robot say your favorite words
7. Let's add a gesture after chatting
8. Let's talk repeatedly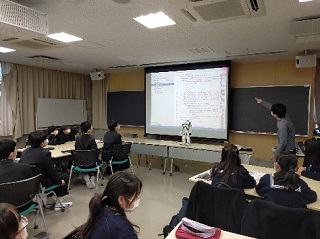 For the programming experience, the company's engineers will improvise the application incorporating children's and students' opinions while displaying the program development screen (flowchart) on the monitor, and confirm the movement of the robot and his reflection in words. Kids create flows with prints and maps at their fingertips, but don't actually program.
■ Closing
9. Let's walk with the robot
10. Questions and Answers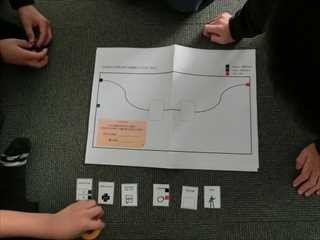 Application requirements

* In order to interact with bots, the upper limit is approximately the number of people in a class. If the target number of people is large, please contact us for more flexibility, such as performing several times a day.
* In the case of a large number of applications, schools (local schools, small schools, etc.) which are presumed to have fewer opportunities to interact with robots can be prioritized according to the purpose of the application. 'activity.
【Application method】
Please apply by email.
[Adresse de destination : robodev@dcs.co.jp]
* Address: Mitsubishi Research Institute DCS Co., Ltd. Digital Planning Promotion Department Robot Special Class
——————————————–
Subject: Robot PGM Introductory Business Travel Class Request (example school name: ○○ primary and secondary school)
This article:
・ School name ・ Address
・ Email address ・ Phone number
・Name of responsible person at the counter ・Title
・Target level and number of people (if you are considering it, please let us know.)
・ Desired month or lesson period (if you are considering it, please let us know)
・ Other inquiries, contact information, etc.
——————————————–
About Mitsubishi Research Institute DCS
Since its inception in 1970, Mitsubishi Research Institute DCS has been an IT company with extensive experience in finance-related businesses such as banking and credit cards. In 2015, we established an entrance exam related service "mirai compass" which connects schools and candidates via the internet and provides services such as event bookings, document requests and internet applications for schools . It is used by nearly 1,000 elementary schools, middle schools, high schools and a total of 1.8 million applicants and parents nationwide.
In addition, we started working on communication robots in 2016, installed hospitality robots in several companies, discovered needs for the elderly and children from 2018, and launched activities to provide new services. . In fiscal 2019, we received the adoption of the "Robotic Nursing Equipment Development and Standardization Project (Development Assistance Project)" by Japan Agency for Medical Research and Development ( AMED), and have begun large-scale development for the field of nursing as well as in the field of education. We are also considering usage support.
Related article
Mitsubishi Research Institute DCS "Introduction to Robot Programming" Recruitment of elementary schools and colleges who wish to have a special business trip class Free even in rural areas and small schools
"NAO" Talking Robot Participates in a Demonstration Experiment Class at an Elementary School in Goshima City Collaboration with Mitsubishi Research Institute DCS AI Engine Announcement of Its Effect and Survey Results
Chatbot "Nao" and dialog AI engine "Hitomean" interact with students through small talk and quizzes in English
Related sites
Mitsubishi DCS Research Institute