April 1, 2022
RIKEN
Faculty of Liberal Arts, University of Tokyo
Faculty of Science, Kyoto University
RIKEN (RIKEN) Mathematical Creation Program[1]And Faculty of Liberal Arts, University of Tokyo[2]Kyoto University Faculty of Science[3]Opening a new online course system for inter-university collaboration in April 2022 and launching courses on various aspects of mathematical sciences for the two undergraduates. Not only faculty members from Tokyo University and Kyoto University, but also young scholars from research institutes such as RIKEN will give continuous lectures, and students can take courses as courses at each university and earn credits.
This new form of lecture allows students to learn the basics and applications of mathematical science, which is the foundation of modern society, from frontline researchers right from the start of the faculty. At the same time, it will be possible to develop young human resources that transcend the borders of the university. It can be expected that lively discussions between young researchers and students in the classroom will lead not only to the development of basic scientific research, but also to the development of human resources that will generate innovation in the future society.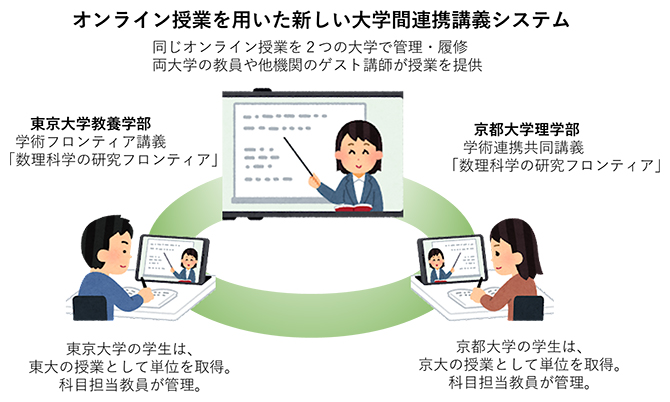 RIKEN Mathematical Creation Program and Graduate School of Mathematical Sciences, University of Tokyo[4]Organizes a series of lectures "Mathematical Science Research Frontier: Space, Matter, Life, Information" at the Faculty of Arts and Sciences of the University of Tokyo since 2018 with the aim of inviting undergraduate students to the forefront of Science. field. Since the lectures went online due to Corona, both parties have considered leveraging this feature to allow lessons to gain credit at all universities.
With the participation of the mathematical creation program RIKEN and the Faculty of Science of Kyoto University, which promotes collaboration in the field of mathematics, we have built a new online conference system of inter-university collaboration.
From April to July 2022, more than ten consecutive "Mathematical Science Research Frontier" conferences will be held at the two universities. The aim is to bring the frontiers of modern science such as the origin of the universe, the origin of matter, the evolution of life, information and artificial intelligence, not only to teachers from the University of Tokyo and Kyoto University, but also to research institutions such as RIKEN. It is an overview of young researchers at the forefront of the mathematical sciences.
2022 Continuing Conference Theme
"Abstraction from integers"
"Notion of elementary particles and fields"
"How does biological evolution take place? »
"Physics of the Universe"
"Phase transition linking the living and the physical"
"Calculating the Quantum World"
"What is a macroscopic quantum phenomenon?"
Young researchers and undergraduate students at the forefront are expected to ask questions and discuss questions in formal courses, create breakthroughs in future scientific research, and create young human resources who will create new innovations in society thanks to this conference. Moreover, we can expect that these online courses that transcend the borders of the university will be an opportunity to spread more throughout the country in the future.
comment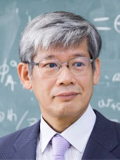 Tetsuo Hatsuda
Program Director of the RIKEN Mathematical Creation Program
"On the theme of the basics and applications of mathematical sciences, which is the foundation of modern science and technology, this new attempt at interaction between young researchers from the Institute of Physical and Chemical Research and undergraduate students cycle of Tokyo University and Kyoto University through online courses is a new attempt of university and research. I hope it will lead to the new development of science education in cooperation with the institutes, which in turn will raise the level of academic research in Japan."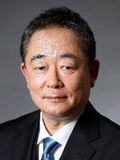 Takumi Moriyama
Dean of the Faculty of Liberal Arts, University of Tokyo
"In collaboration with Kyoto University and the Physical and Chemical Research Institute, a landmark lecture series will be newly established in which undergraduate students from Kyoto University and Tokyo University will share lectures online and interact through them. It is unprecedented that classes are being set up, and this initiative will produce great results from various perspectives such as advancing undergraduate education, enabling the horizontal development of education in all institutions and the promotion of DX for education. I am sure of it."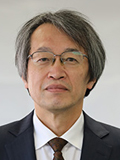 Hiroshi Kokufu
Dean of the Faculty of Science, Kyoto University
"I think the opportunity for undergraduate students from Tokyo University and Kyoto University to share and interact with each other online is very important as an attempt at a new university education. I have been invited to such a place. We thank everyone involved in the University of Tokyo and RIKEN, and hope that this initiative will create new exchanges between students who intend to study sciences in the two universities. . »
further explanation
1.RIKEN Math Creation Program
Established in 2016. An international research center where researchers in theoretical sciences, mathematics and computer science use methods centered on "mathematical science" to elucidate the universe, matter and life, and to solve the fundamental problems of society. We have established research bases at Lawrence Berkeley Research Institute in the United States, including four major universities in Japan (Tohoku University, University of Tokyo, Kyoto University and Kyushu University).
2.Faculty of Liberal Arts, University of Tokyo
Established in 1949. It was created at the same time as the establishment of the new University of Tokyo. While universities across the country have created so-called "liberal arts departments," the one department, as its name suggests, has been an independent department from the start, advocating liberal arts that promote overall strength. of all. it is done. All students enrolled in this university work hard for the first two years of study here, then move on to specialized faculties in the second semester.
3.Faculty of Science, Kyoto University
Founded in 1897. Has a teaching and research background in the five areas of Mathematics, Physics, Earth Sciences, Chemistry and Biology, and contributes to education throughout the world. 'university. The undergraduate course is only one science department, and the teaching philosophy is the "soft specialization" to deepen the specialization by freely studying five scientific fields according to one's interests until the second year and choosing one field from the third year. Since 2016, we have been implementing the "MACS Education Program" which crosses the fields of science in collaboration with the RIKEN Mathematical Creation Program.
4.Graduate School of Mathematical Sciences, University of Tokyo
Created in 1992 by unifying the organization of faculty in charge of basic mathematics throughout the university. He is engaged in advanced academic research in mathematics and mathematical sciences, and is responsible for general mathematics education at the University of Tokyo, mathematics education at the Faculty of Liberal Arts in the graduate school of this doctoral school.
Establishment window
RIKEN Presse Public Relations Office
Application form
Public Relations and Information Planning Team, General Affairs Division, Faculty of Liberal Arts, University of Tokyo
Email: koho-jyoho.c [at] gs.mail.u-tokyo.ac.jp
Kyoto University / Graduate School of Science / Science Collaboration Research Center
Head of Interdisciplinary Fusion Division Takayuki Sakagami
Email: 050sacra [at] mail2.adm.kyoto-u.ac.jp
※above[at]Please replace with @.