Hirose Radio Electric Co.,Ltd. manufactures and sells "Philips UV-C Sterilization Cart" with UV-C (ultraviolet C wave) irradiation function, which is a kind of ultraviolet ray, manufactured and sold by Signify Japan GK and THK Co., Ltd. The "Mover UV-C" automatic sterilization robot combined with the "SEED-Mover" omnidirectional mobile cart for sale has been on sale since March 26, 2022. The company announced that it had conducted a demonstration experiment of "Mover UV-C" C" with the cooperation of Tokyo Bay International School (TBIS).
Related article
Developed a global standard sterilization robot! Unmanned operation at designated location, "Mover UV-C" UV-C sterilization Compatible with Hirose Radio & Electric large-scale facilities
Demonstration experiment of the "Mover UV-C"
Coronavirus infection (COVID-19), a new type of coronavirus infection that continues to spread around the world, has had a significant impact on all industries, but schools and daycares/facilities can be said to nursing are the most seriously affected. Although it is impossible to continue to close the establishment, many schools, kindergartens and preschools face a dilemma in which a large number of children gather every day and return home after spending time in the facility, which is an environment where the spread of infection is extremely likely to occur. This is the current situation.
This demonstration experiment is a new type of coronavirus infection that continues to spread thanks to the "Mover UV-C", which consists of UV-C technology with reliable sterilization performance and robotic technology that allows automatic operation unmanned. implement highly reliable measures for COVID-19) and ensure the "safety and security" of students, their families, and faculty members.

"Mover UV-C" is a fully automatic mapping operation that performs direct UV-C irradiation sterilization work beforehand in an unmanned environment. It moves while detecting and avoiding the existence of obstacles different from those at the time of mapping, and even if a human enters the workspace, it will be detected by the motion sensor and the irradiation will be stopped, and if there are no more people, the irradiation work will be done automatically after a predetermined time.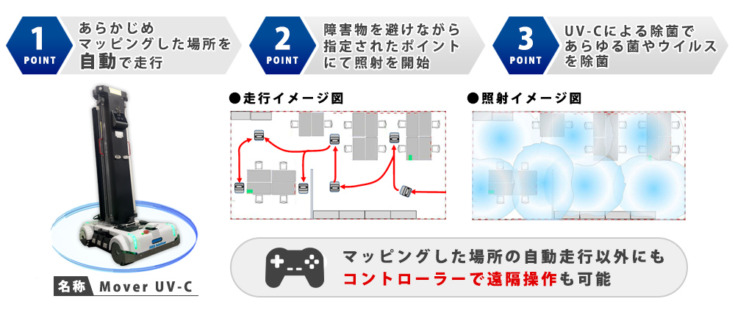 Since it is an automatic, unmanned operation, it not only contributes to labor shortages, but also reduces the risk of infection for teachers and staff who have been involved in sterilization work on a daily basis. and the mental stress that accompanies it. Additionally, there is a "leak and not wipe" problem only with the general chemical sterilization method such as alcohol, but by incorporating automatic sterilization with Mover UV-C, students and their families can be more safe and secure. .
Introduce and operate "Mover UV-C" at about half the cost
Direct UV-C sterilization work is exactly the work that "it is desirable for the robot to act on behalf of humans and automate", but if the cost burden becomes greater than before, the obstacle to the introduction will be high… "UV-C Mover" can minimize the additional development evaluation period by combining PHILIPS' "UV-C Sterilization Cart" and THK's "SEED-Mover", which have already been marketed and proven. be provided at an extremely low cost compared to similar equipment. Assuming a large target space of 400m2, it can be installed and operated at about half the cost of conventional sterilization work by humans.


The company is confident that it will be useful in a wide range of industries and situations, such as schools, day care centers and day care centres, as well as accommodation and tourism facilities such as hotels, public facilities and commercial facilities such as sports gyms and catering. courts, due to the reduced costs of the whole introduction and operation. We are doing it. "
About Tokyo Bay International School (TBIS)
TBIS is unique in using bilingual instruction (English is a native instructor like Americans) that can be used in any country, extracurricular activities such as Indian math, drama to foster expressiveness and " Future Laboratory" where you can enjoy state-of-the-art engineering. It has been certified as "Cambridge International Accredited School", which currently only has 10 or more schools in Japan. We offer a Montessori education with the aim of "forming people who are independent, competent, responsible, respectful of others and with an attitude of lifelong learning." Cambridge is now widespread in over 160 countries. International education is the basic principle.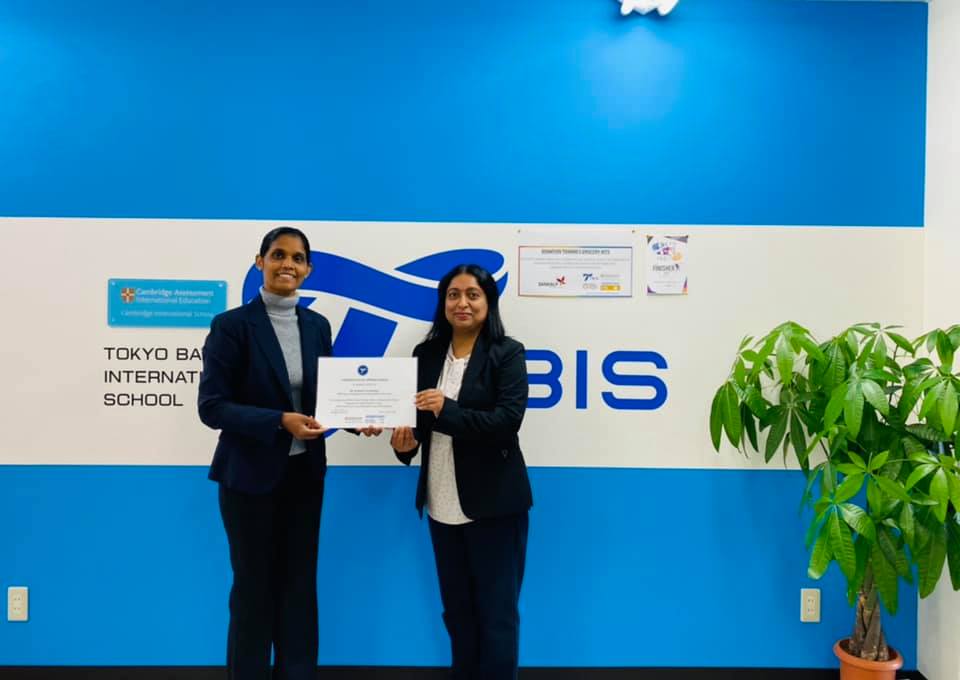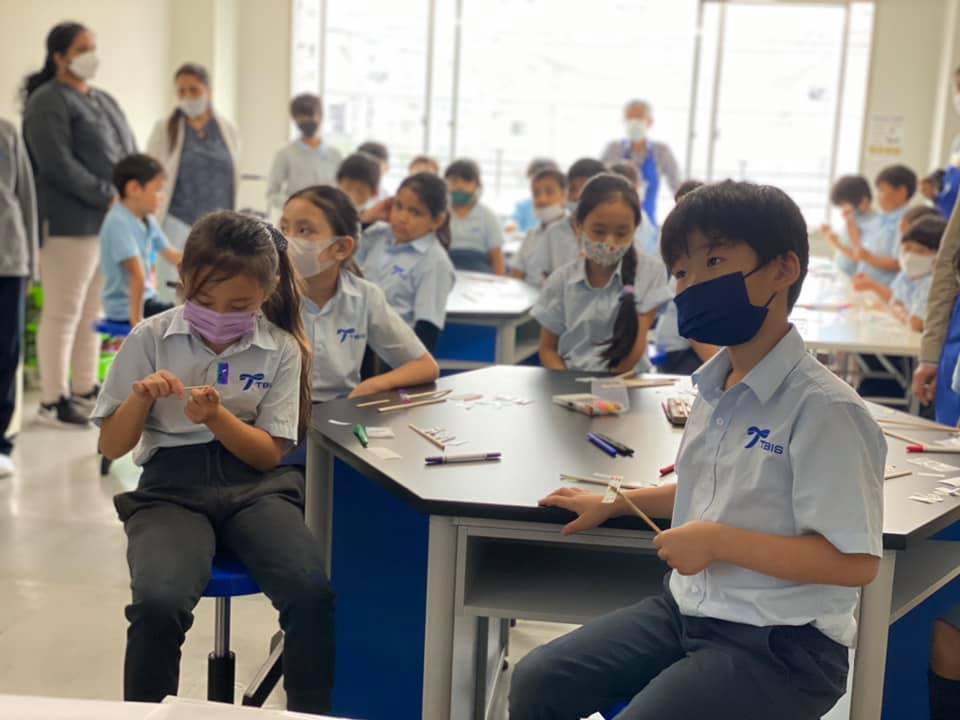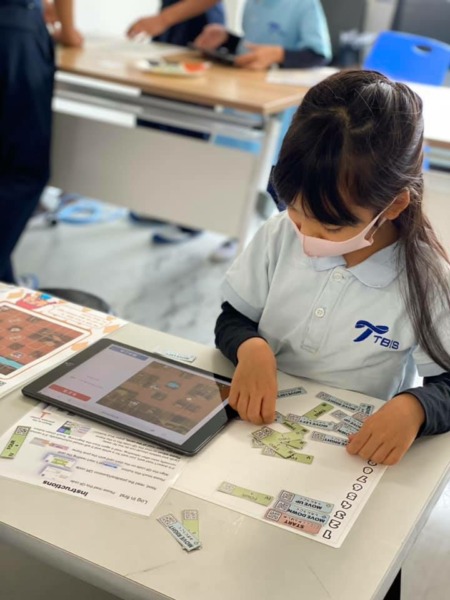 TBIS President Jahir Akira commented on this demo experience as follows.
"The fact that we were able to conduct a demonstration experiment of 'Mover UV-C', which combines UV-C technology and robotic technology, started with the idea of ​​ensuring the safety and security of many children of their families. I am It will be a very interesting initiative in the perspective of becoming familiar with robotic technology, which is our priority theme, from an early age."
About future activities
The company has published the "Mover UV-C" product introduction page on the GBS division brand website. In the future, we plan to regularly introduce the merits of direct UV-C irradiation, specific use cases and additional measurement/verification data evidence.
Related sites
Mover UV-C Product Introduction Page
Tokyo Bay International School